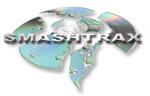 Smashtrax Music library and productions was put together with only one thing in mind: Making great music with no compromises.

Our philosophy is simple: Undeniable Music, No-hassles, Excellent Prices.




We provide music that meets only the highest standards of artistry, performance, and production written and played by industry artists, composers, songwriters, and musicians who understand and know their craft. Featuring original music, cues, songs, scores, themes, buttons, tags, vocal and instrumental pieces, etc. in almost every mood and every possible style, packed with live performance, real musicians, real orchestras, real bands, and real artists. If you want your production to sound its best, give us try!




Smashtrax Music is a one-stop shop where all music is immediately licensable (both sync and master).




We have compared prices throughout the industry and guarantee extremely competitive and favorable prices (please contact us for prices).




Smashtrax Music library and productions prides itself on having great music from numerous artists. Even its owners have written music for TV shows, Theatrical Films, Home Video, Promos, Trailers, Commercials, Network IDS, Video Games, the Internet, and more. And for industry giants such as:


ABC
ABC Family
Animal Planet
Artisan
BBDO
Big Fish Audio
C&D
CBS
Cartoon Network
Columbia Tri-Star
DIC
Discovery Channel
Disney
E Entertainment
EA Games
ESPN
Encore
Fox
Fox Family

Fox Sports
General Mills
Harvey Entertainment
History Channel
Lions Gate
Marvel
NBC
New World
Paramount
Paramount Classics
Playstation
Shavick
Sony
Sunwoo
Syndicated Networks
Telepictures
UPN
Universal
Warner Brothers


Smashtrax Music is also a full-service sound production company staffed with top Composers, Music Editors, Sound Effects Editors, Songwriters, and Sound Designers. Whatever style is needed, we can create it and make it sound like a SMASH!
Search music in the catalog by Description (style, mood, emotion, genre, etc.), Title of Track, Track ID, Writer, Lyric, etc. You may input a word or phrase in one or multiple boxes to narrow down your search (for example - "Cheery" in Description 1, and "Whistle" in Description 2 ... or ... "Haunted" in Description 1, "Kooky" in Description 2 and "Up" in Tempo... or ... "Song" in Description 1, "Female" in Description 2, and "Sex" in "Lyric Word/Phrase 1")
Receive updates on new tracks, news and the latest happenings at Smashtrax.